Managing Gestational Diabetes
I have been diagnosed with gestational diabetes, which has been a big shock. Can you help me with the lifestyle adjustments that I need to make?
In the not-so-distant past, diabetes represented a huge risk to both the mother and baby. However, you have the wonders of modern medicine at your disposal, and the story is a lot different today. Studies have shown that diabetic women who take great care with the management of their situation, are less prone to problems during pregnancy and birth than mothers who are not diabetic. The reason is not clear but may be linked to the careful monitoring of the pregnancy, and excellent diet control.
The most vital aspect to pay attention to is the control of blood sugar. There are many ways to achieve this, and it is not unusual for women to manage their blood sugar simply by being meticulous with their diets. Once you have this diagnosis, it is worth consulting a doctor who is a diabetes specialist. There are also Gynecologists who excel in the care of diabetics. While your doctor may be knowledgeable about diabetes, it is a constantly evolving field, and the most up-to-date gadgets can really simplify monitoring of blood sugar levels and also the administration of insulin. You deserve the best care you can get and should seek it out.
See also
Gestational Diabetes – Diet
Gestational Diabetes – Early delivery
Gestational Diabetes – Exercise
Gestational Diabetes – Insulin
Gestational Diabetes – Learning to manage
Gestational Diabetes – Nutritional Support
Gestational Diabetes – Overweight
Gestational Diabetes – Reason for test
Gestational Diabetes – Symptoms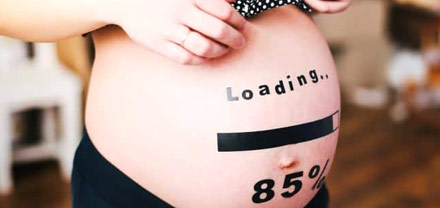 What's new in next-level Babycare & Pregnancy...

*Important : The information provided is for information purposes only. No medical diagnosis or prescription can be inferred or is implied. Please consult your doctor for medical advice.
Stay updated on all things Baby & Toddler