Gestational Diabetes and possible early delivery
My friend who is also diabetic delivered her baby 2 weeks early by caesarian. Is the same thing going to happen to me?
There are several reasons why babies of diabetic women are often delivered early. The most well known reason is that these women tend to have babies that grow very large and need to be delivered. Although this can be caused by poor blood sugar management during the pregnancy, it does sometimes occur in women who have carefully monitored their food intake, and managed their weight well. This is why the doctor will be keeping such a close eye on the baby during the last weeks of the pregnancy.
It is not uncommon for diabetic women to have problems with their placentas towards the end of the pregnancy. If your doctor decides that your placenta is no longer capable of supporting your baby properly, or if he detects acidosis, then he may decide to deliver early.
You should view the need for an early delivery as a chance for a healthy baby, rather than as a problem. If you are diabetic, your baby will be carefully monitored in the first few days. Once again you should view this as a chance to detect any problems early, rather than feeling alarmed about the amount of attention your baby is receiving. Sometimes the babies of diabetic mothers develop a temporary hypoglycemia which needs to be monitored until it disappears.
See also
Gestational Diabetes – Diet
Gestational Diabetes – Exercise
Gestational Diabetes – Insulin
Gestational Diabetes – Learning to manage
Gestational Diabetes – Management
Gestational Diabetes – Nutritional Support
Gestational Diabetes – Overweight
Gestational Diabetes – Reason for test
Gestational Diabetes – Symptoms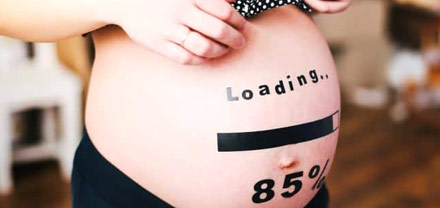 What's new in next-level Babycare & Pregnancy...

*Important : The information provided is for information purposes only. No medical diagnosis or prescription can be inferred or is implied. Please consult your doctor for medical advice.
Stay updated on all things Baby & Toddler