When to call the doctor (3 – 9 months)
If you have one or more of the following symptoms at any time during your pregnancy you should immediately call your doctor:
• Abdominal or back pain
• Vaginal bleeding
• Bleeding from nipples, rectum or blood in urine, coughing up blood.
• Sudden swelling of any part of the body
• Visual disturbance
• Diarrhoea
• Sudden weight gain not related to eating patterns
• Severe headaches
• Fainting or dizziness
• Painful or burning urine
• Fever
• Sudden onset of severe vomiting
• All over itching
• Absence of foetal movement for 24 hours after week 20
• Fewer than 10 foetal movements per hour after week 28 (see below)
Heavy vaginal bleeding is the most common symptom of a problem. Whatever stage of pregnancy you have reached, if you are experiencing bleeding you should call your doctor and go to bed. Severe cramping and tenderness on one side should also be reported to the doctor as soon as possible even if not accompanied by bleeding.
If the bleeding is accompanied by cramps, abdominal or lower back pain and passing of clots then you should contact your doctor urgently or go to your nearest hospital casualty centre.
The tenderness of the cervix during this period means that light spotting is fairly common and is usually not indicative of a problem.
From 20 – 28 weeks call the doctor if you feel no movement of the baby in a 24 hour period. From 28 weeks you should check the movement of the baby twice a day. While you are resting, check how long it takes for the baby to make 10 movements of any kind. In general if you are relaxed the baby should have moved 10 times in 10 minutes. Remember this is not a hard and fast rule as babies have busy and quiet days. If you have waited 2 hours and not counted 10 movements, even after a snack or glass of milk, it may be a good idea to call the doctor and assess the situation.
See also:
When to call the doctor (1-3 months)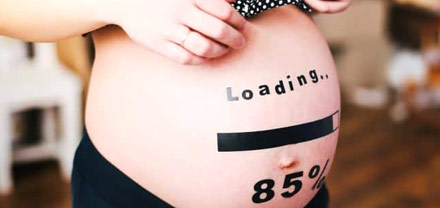 What's new in next-level Babycare & Pregnancy...
Never miss a thing

*Important : The information provided is for information purposes only. No medical diagnosis or prescription can be inferred or is implied. Please consult your doctor for medical advice.