Baby movement – what is normal?
After 28 weeks it is important to carry out a check on the baby's movements morning and evening. Take a short rest and then time ten baby movements. Your baby should make those ten movements within ten minutes. If not, continue to rest and try and relax and have a snack. If two hours have passed without ten baby movements you should call your doctor.
What you may find is that although the baby is still moving as much, the restriction on movement caused by the size of the growing baby means that the movements are less intense. This is perfectly normal.
See also:
Baby movement – First feeling
Baby movement – Detected by others
Baby movement – What to expect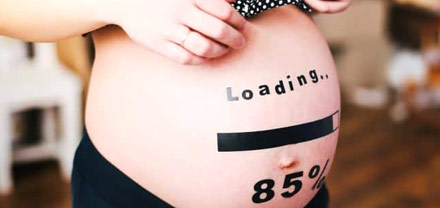 What's new in next-level Babycare & Pregnancy...

*Important : The information provided is for information purposes only. No medical diagnosis or prescription can be inferred or is implied. Please consult your doctor for medical advice.
Stay updated on all things Baby & Toddler