Birth pain relief, effect on baby
I have heard stories that sometimes if you accept pain relief it can affect the baby very badly, so that they are born sluggish and unable to feed properly. Is this true?
There can be complications for the baby if you use pain relief. There are even times when the doctor will recommend that you avoid pain relief because of the condition of your baby. Having said this, the risk is very small. Your doctor is an expert in this field and has a deep understanding of the risks and benefits that pain relief brings, and will be monitoring you and your baby very carefully to minimize risk. If you are in the unlucky situation that your baby is born and appears to be limp and disinterested in feeding, these effects will pass quickly.
Should you require a general anaesthetic, the risk to your baby is very small because of the speed with which the baby is removed from your body. In the other cases of pain relief, the doctor will ensure that the doses you take are the minimum amounts which will provide the pain relief you need, so that the effect on the baby is lessoned. This is also the reason why a specialist is used to administer the anaesthetic or epidural. It is done with an enormous amount of care.
Pain relief is a vehicle to help you and your baby cope better with the labour and birth. The risk to your baby is very small and you should trust your doctor to make decisions in this regard that are in the best interests of you and your baby. If you are concerned then convey this concern to him so that he can understand your feelings.
See also:
Pain Relief – Alternatives to Medication
Pain Relief – Discussion
Pain Relief – Epidural
Pain Relief – Some Reasons
Pain Relief – General Anesthetic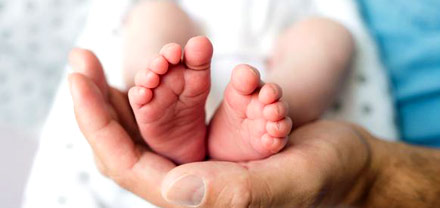 What's new in next-level Babycare & Pregnancy...

*Important : The information provided is for information purposes only. No medical diagnosis or prescription can be inferred or is implied. Please consult your doctor for medical advice.
Stay updated on all things Baby & Toddler