Birth, pain relief alternatives
What can I do to reduce the chances that I will need pain relief during labour?
Although labour is hard work and does involve pain, it is not a contest of bravery and you should be prepared to accept pain relief if the situation deems it necessary. There is no way to predict how your labour will progress and how you will cope with it. Even if you already have children, each labour and birth is completely different and may provide you with unexpected challenges.
But being prepared as well as possible will reduce the possibility that you will require intervention. Simple processes such as taking a warm bath can be amazingly effective at reducing the pain and stress experienced by the mother. Relaxation techniques such as breathing and visualizing can also be remarkably effective. Methods such as hypnosis have been shown to help but can only be learnt from a trained professional. The TENS (Transcutaneous Electrical Nerve Stimulation) machine which is used for other pain relief is now available in some hospitals, or can be hired form a dealer before labour starts. Some women find it extremely helpful. Reflexology and acupuncture are two methods that have been traditionally used to reduce the pain of labour, with some good results.
So the best thing to do would be to investigate what alternative methods of pain control are available in your area. Your doctor and ante-natal class teacher should be able to help you obtain this information, as well as to give you advice about what methods have proved effective in their experience.
See also:
Pain Relief – Discussion
Pain Relief – Effect on Baby
Pain Relief – Epidural
Pain Relief – Some Reasons
Pain Relief – General Anesthetic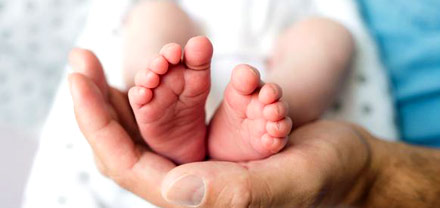 What's new in next-level Babycare & Pregnancy...

*Important : The information provided is for information purposes only. No medical diagnosis or prescription can be inferred or is implied. Please consult your doctor for medical advice.
Stay updated on all things Baby & Toddler