Birth pain relief
I am afraid of the pain of childbirth but also want to avoid taking unnecessary medication for pain during labour. How do I find the happy medium?
This is a question that women have been grappling with since pain relief was first used during labour in the mid 1800's. The quest for a pain-free labour has been on-going since that time, and now women have more options than ever to consider as they approach the birth of their baby. This can create confusion and guilt in women who are so keen to do the right thing, have the best experience and not let anybody down. Are you a coward if you can't face the pain of labour? Absolutely not. Pain is never a pleasant or easy situation to handle. The pain relief is available for you and that should provide you with reassurance. Having decided you would prefer to accept pain relief, once you go into labour you may surprise yourself and cope without too much stress. It may well be that the knowledge that at any stage you can ask for pain relief, that the journey is not without assistance, is enough to get you through the birth.
One of the first things you should do to help have a full grasp of the situation is to discuss the issue with your doctor at your next appointment. His attitude to pain relief and also the methods he prefers, will be an important aspect of your experience. This talk alone may be enough to make you feel reassured and empowered to make the right decision at the right time.
The next thing you should do is to find a childbirth or ante-natal class which deals with this issue. What types of pain relief are available? What are the pros and cons of each type? In which situation would which type be preferable? All these issues will also be discussed here, but sometimes talking with midwives who know the ropes, and other mothers who may already have experienced childbirth, will help enormously as you get to grips with this issue.
And then you need to remember the most important aspect of all of this – that you come out of the situation with a healthy baby. So whether you opt for an elective caesarian (with your doctor's approval, naturally) or have a long labour with no pain relief, the most important issue is: was that a successful birth? And if the baby is well and you did your best, then the answer is a resounding yes!
See also:
Pain Relief – Alternatives to Medication
Pain Relief – Effect on Baby
Pain Relief – Epidural
Pain Relief – Some Reasons
Pain Relief – General Anesthetic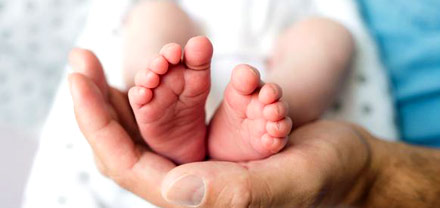 What's new in next-level Babycare & Pregnancy...
Never miss a thing

*Important : The information provided is for information purposes only. No medical diagnosis or prescription can be inferred or is implied. Please consult your doctor for medical advice.
Stay updated on all things Baby & Toddler