Overdue baby
My friend's baby was induced because she was overdue. I am puzzled because I don't understand the problem. Surely the labour will start eventually without intervention?
Calculating the date of your baby's birth is not an exact science, and the conception date is usually just approximate. So it is quite normal for a baby to be born within a two week period either side of the due date. In fact a very small percentage of babies are born on the due date. So although you were expecting your baby on a certain date, there is always the chance that your dates are slightly wrong.
However, towards the end of your baby's time in the womb, growth is fast. Every day your baby gets bigger and bigger, and this has a few implications. Your labour is likely to be harder, the strain on your body increases as the baby grows, and the placenta may struggle to adequately nourish your baby. The placenta is an incredible organ and does a miraculous job in supplying all your baby's needs, but it is not designed to go on forever, and its function may be reduced towards the end of your pregnancy.
For these reasons your doctor will be keeping a close eye on you as your due date passes. No matter how much you dislike intervention, it is vital to co-operate with your doctor if he wishes to test your urine, and monitor your baby using ultrasound and a heart monitor. These are all important parts of the puzzle that allows him to judge whether or not your baby is still thriving in your uterus. It also becomes increasingly important for you to keep an eye on your baby's movements and check that you are feeling 10 movements an hour.
You need to really take care of yourself during this time. That does not mean do nothing. Try to listen to your body, take rest when you feel tired, do some gentle walking if you feel restless, and eat and drink carefully. This means that due to the lack of space you may have to eat a snack every few hours rather than a proper meal.
These last few days feel like forever. But your baby will arrive any day now, so just try your best to be patient.
See also:
Labour – When to call the doctor
Labour – Back pain during labour
Labour – Birth stages
Labour – Natural Induction
Labour – Preparation
Labour – Reasons for Inducing
Labour – Ways of Inducing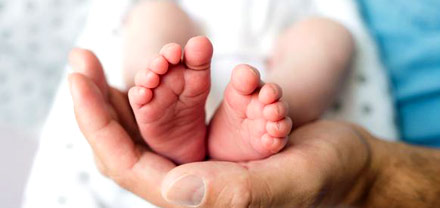 What's new in next-level Babycare & Pregnancy...
Never miss a thing

*Important : The information provided is for information purposes only. No medical diagnosis or prescription can be inferred or is implied. Please consult your doctor for medical advice.
Stay updated on all things Baby & Toddler