How to prepare for labour
I think I am very organized. I have packed my bag for the hospital, perfected my birth plan, filled the house with supplies and the freezer with frozen meals. I have a Doula coming to the birth and am very happy with the hospital that I have chosen. Anything else I should do?
Congratulations on your planning. It really will pay off. But there is one more thing you should organize. You need to make provision for some support after the birth. Sometimes it is easy to get so focused on the birth process itself, and forget that you will then have a tiny baby to care for and may need both help and training.
Perhaps your doula also does post natal support. If so discuss the options, and whether she is able to give breast feeding support. Learning to breast feed is a skill and having a teacher will make your life considerably easier. She will be able to provide you with tips and hints that you could not figure out yourself. In addition a trained breastfeeding councellor can anticipate problems and so save your hours and days of misery. Even if this is not your first baby, you should consider that you may need help to get the breast feeding started. Do not rely on the hospital staff to give you the support you need. You may be lucky and get that support from them, but a more common story is that the staff were so rushed and busy, even in the best private hospitals, that you may be left to struggle. So line up the troops, perhaps the La Leche league have a councellor who could visit, your doctor may know of a midwife who does postnatal visits, or ask your friends about the support they got.
It is also common for the hospital to let a new mother go home very quickly, if the birth was straight forward. In this case the need for support is really strong. It's a big responsibility to go home with a brand new baby, and if you get the correct help it will prevent you from being overwhelmed.
Once you've made a plan for this contingency, you should pat yourself on the back and rest as much as possible. You are going to need it.
See also:
Labour – When to call the doctor
Labour – Back pain during labour
Labour – Birth stages
Labour – Natural Induction
Labour – Overdue Problems
Labour – Reasons for Inducing
Labour – Ways of Inducing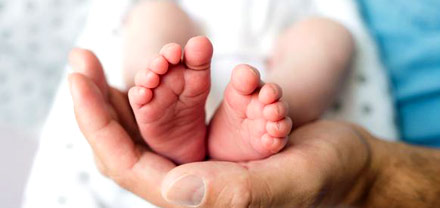 What's new in next-level Babycare & Pregnancy...

*Important : The information provided is for information purposes only. No medical diagnosis or prescription can be inferred or is implied. Please consult your doctor for medical advice.
Stay updated on all things Baby & Toddler