Emergency Caesarean – Disappointment
My sister had to have an emergency caesarean because her baby showed signs of distress during the labour. She is so sad and despondent and feels that she is not a real woman because she did not have a natural birth. She feels like a failure, and it is really affecting the relationship that she has with her baby. Please tell me how I can help her.
It is extremely unfortunate that your sister feels this way. She carried her baby to full term and then delivered a healthy baby. This is surely the successful outcome that all mothers are aiming for. Unfortunately there does exist a stigma among some circles that natural birth is better than surgical delivery. In fact, we should ALL be celebrating the fact that the surgical intervention option exists. Discuss the fact with your sister that 100 years ago, both she and the baby may have died during the birth process. The baby was not coping with the birth process and yet is perfectly healthy today. Also remind her how beautiful her baby was – caesarean babies are generally much prettier because they have not been squashed through the birth canal. Birth, while natural, is a difficult and complicated business, and there are many things that can go wrong. That is why the process is so closely monitored. It may take some time in order to help your sister comes to terms with her experience. You need to talk to her constantly and even suggest that she gets therapy. Disappointment with the birth process can sometimes lead to postnatal depression so early intervention may be worth the effort. Offer to accompany her if she is reluctant. It is important to face the feelings she has, as they may include anger towards the baby itself, since the baby was the one who deprived her of the birth experience that she desired. Your sister is lucky that you are concerned. Make sure that her partner understands the situation and reinforces the message that a healthy baby is the most important outcome, and that she did a great job. It may also be worth calling her doctor and asking the doctor to express the same opinion at the checkup. Sometimes hearing that view from a person in authority can help the message get through.
See also:
Caesarean – Description
Caesarean – Emergency
Caesarean – Implications of incision type
Caesarean – Partners
Caesarean – Feeling ashamed
Caesarean – Safety
Caesarean – Reason
Caesarean – Recovery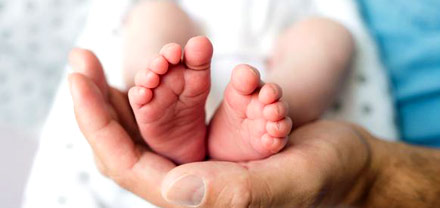 What's new in next-level Babycare & Pregnancy...
Never miss a thing

*Important : The information provided is for information purposes only. No medical diagnosis or prescription can be inferred or is implied. Please consult your doctor for medical advice.
Stay updated on all things Baby & Toddler