Kegels
I keep hearing about Kegels. Do I really have to do these exercises?
It is absolutely vital that you improve the strength and tone of the muscles in the area of your vagina. The tedium of these exercises is worth it when you realize the benefits. Even if you do not deliver vaginally, these muscles can become slack during your pregnancy due to the pressure of your uterus and the natural softening of your tissues that takes place towards the end of your pregnancy. Kegels will help reduce your stress incontinence, assist you during labour and also speed up your recovery after the birth. This is a habit you should get into for the rest of your life.
First check that you can identify the muscles required by halting the flow while urinating. Once you are familiar with the sensation of contracting these muscles you should do this exercise for ten seconds, repeating four times. This group of exercises should be repeated several times during each day. It may be necessary to build up to this intensity of the exercise, but you must persevere. You will build this muscle eventually, and once you have you will have done yourself an important service. Continuing to do this exercise routine after the birth of the baby will significantly speed up the rate at which your body recovers.
While you are settling down and finding your way with your baby you may let many things that once seemed important slip. The dirty kitchen is not a priority. However the Kegel exercises is one of the few things that are important to carry on with. It really makes a difference.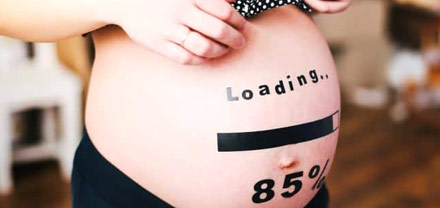 What's new in next-level Babycare & Pregnancy...
Never miss a thing

*Important : The information provided is for information purposes only. No medical diagnosis or prescription can be inferred or is implied. Please consult your doctor for medical advice.
Stay updated on all things Baby & Toddler