Fetal hiccups

My baby makes these weird twitchy movements – it feels different to kicking, but what else could it be?
These little movements are caused by your baby hiccuping! It is perfectly normal and extremely common. Some babies hiccup a lot and others never do at all. Babies do not find hiccups uncomfortable at all, and they can hiccup for quite long periods of time without experiencing discomfort. Be aware that many babies who hiccup in the uterus, are also prone to hiccups after birth. There isn't much you can do about it.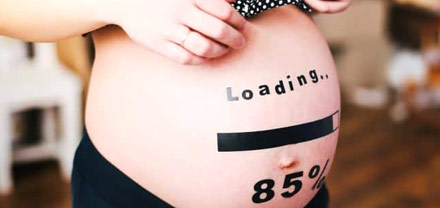 What's new in next-level Babycare & Pregnancy...
Never miss a thing

*Important : The information provided is for information purposes only. No medical diagnosis or prescription can be inferred or is implied. Please consult your doctor for medical advice.
Stay updated on all things Baby & Toddler