Childbirth classes
I am already taking antenatal classes. Do I really need to go to childbirth classes as well?
Antenatal classes are a great support for many women. It's a way to get your questions answered in a relaxed environment, watch other women and how they cope with their pregnancies, and see how the situation is completely unique for each pregnant woman. If it suits you, you can start going to these classes from early on in your pregnancy.
However childbirth classes are usually aimed at couples and are held during the last months of your pregnancy. The aim is to educate and empower you both as to the process of the actual birth. Again you can discuss all your questions and fears in a supportive environment. As a couple you can get to see how different people cope with the situation, and it can be very helpful to hear other people voicing the exact fears and thoughts that you have had. It is important to approach the birth with education behind you, so that as the situation progresses you have insight into what is happening and can cope with the changes as they develop. This greatly lessons the fear that labour and birth can create, and enables you to make informed decisions if necessary and to understand the decisions that your doctor makes along the way.
Having said this, there are couples who really do not enjoy childbirth classes. It may be almost impossible for some people to relax in a room full of virtual strangers, all talking about incredibly intimate situations. If you feel this way then you need to educate yourself in some other way. Make sure you read up and have a person that you can trust who can answer your questions. Consider asking the childbirth class teacher if she does one-on-one sessions, or if she knows a way you can get access to this kind of support. Find a solution that feels comfortable for you. This is your birth experience and you need to do everything you can to make it one that suits your needs.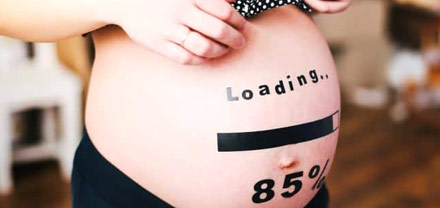 What's new in next-level Babycare & Pregnancy...

*Important : The information provided is for information purposes only. No medical diagnosis or prescription can be inferred or is implied. Please consult your doctor for medical advice.
Stay updated on all things Baby & Toddler