What is a Postpartum Hemorrhage?
If the uterus does not contract sufficiently after the delivery of the baby, postpartum haemorrhage may occur. This only occurs after one in twenty of deliveries, and is considered a haemorrhage if half a litre or more of blood has been lost in the first day after the birth. There are a wide range of reasons for this to occur. It can be caused by pieces of placenta that are left behind, or injury to the birth canal. Insufficient uterine contractions can be caused by lack of oxytoxin, poor muscle tone, exhaustion, or medical problems such as fibroids.
This type of blood loss can be frightening for the patient, and will be treated extremely seriously by the medical staff. The removal of remaining placenta will be accomplished either by manual or surgical means. Bleeding injuries from the birth will need to be repaired. Oxytoxin may be given if increased uterine contractions are required massage of the uterus can aid in this respect. Breastfeeding is another way to encourage uterine contractions, which are responsible for the abdominal pain that many women experience when breast feeding during the first few days after the birth.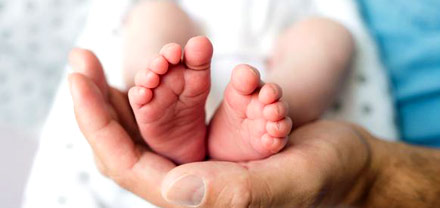 What's new in next-level Babycare & Pregnancy...

*Important : The information provided is for information purposes only. No medical diagnosis or prescription can be inferred or is implied. Please consult your doctor for medical advice.
Stay updated on all things Baby & Toddler