Placenta after birth
I'm trying to figure out where the placenta goes after the baby is born?
The placenta is delivered down the birth canal during a vaginal birth. This occurs after the baby has been delivered. Contractions will still be occurring as the uterus pushes the placenta away from it and then it travels down the birth canal. These are not usually the strong contractions of the main labour, but are mild and usually easy to endure. Occasionally the woman does not feel these contractions at all. There is a huge variation in the amount of time it takes for this to occur, but it generally all over within 30 minutes. The birth attendant may pull on the cord to assist the progress of the placenta and may ask you to push. It is not unusual for the doctor to inject you with medication to speed up the expulsion of the placenta.
It is very important that the placenta is delivered intact and that no pieces are left in your uterus to cause infection. For this reason the placenta is very carefully examined.
See also:
Placenta – After birth not delivered
Placenta – Abruption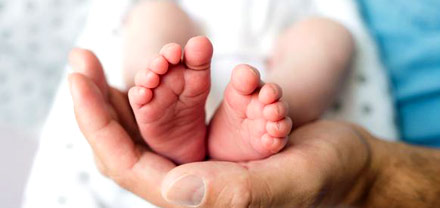 What's new in next-level Babycare & Pregnancy...

*Important : The information provided is for information purposes only. No medical diagnosis or prescription can be inferred or is implied. Please consult your doctor for medical advice.
Stay updated on all things Baby & Toddler