Night nurse
The gift of a Night Nurse, one mother's story:
When my baby daughter was born I had to return to my half-day job within 10 weeks due to financial constraints. I am a person that has always needed at least eight hours of sleep and after 2 months of not sleeping due to almost a one-hour/ two hour feeding schedule, I was exhausted and totally unable to cope. My husband has a very demanding job, so he could not help; I slept in my baby's room in order not to disturb him. At work I was anxious, irritable and weepy. At home I felt guilty that I was not the good mom that I had set out to be and I often I felt a resentment that my life had changed so drastically, whilst my husband's had not.
And then I received this amazing gift.
My best friend contacted my mother, who sent out an SOS to all my girl friends who had attended my baby shower. And they together with other friends and family decided to club together to fund a night nurse for 3 months. What a difference this has made in our lives… For two nights a week I am back in my own bed (great too for our relationship!) and although I dont sleep through.. I still awake immediately when my baby cries.. just the knowledge that I can turn over and go back to sleep as she is in excellent hands, is bliss, bliss and more bliss. Our nurse comes from 7 to 6:30 am for two days a week and I have learnt so much from her. It's the best gift that I have ever received…
from I-love-my-nurse
Cape Town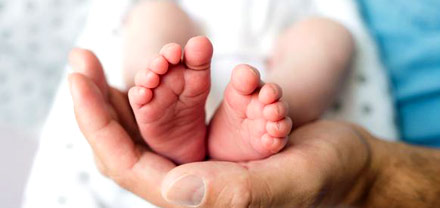 What's new in next-level Babycare & Pregnancy...
Never miss a thing

*Important : The information provided is for information purposes only. No medical diagnosis or prescription can be inferred or is implied. Please consult your doctor for medical advice.
Stay updated on all things Baby & Toddler