Baby circumcision
It is the custom in some cultures to surgically remove the piece of skin at the tip of the penis of a newborn baby. This procedure is done very quickly and with the minimum of fuss, but also the minimum of pain relief. The fact is that this procedure is painful for the baby and will take approximately ten days to heal. A variety of medical practitioners (such as your GP or paediatrition) can carry out this procedure, and some religious personnel also have the skill.
In a very tiny percentage of babies the operation is used to solve the problem that arises if there is no hole or a small hole at the end of the foreskin. If your doctor believes that this may interfere with urination he may recommend circumcision. As well as religious reasons for this procedure, there is also a belief that circumcision causes the penis to be easier to clean. While no scientific evidence exists for this belief, it is strongly entrenched in many families and cultures. While it is not believed in medical circles that this practice reduces the risk of venereal disease, the newest AIDS research does seem to indicate that circumcision reduces the risk of AIDS transmission. The idea that circumcision reduces the risk of cancer in both women and men has not been supported by research.
Take careful note of the procedure required to care for the circumcision wound, to reduce the risk of infection. The area should be kept as dry as possible and cleaned gently at every nappy change. Try to avoid submerging the wound when bathing the baby. It is vital that you keep a careful eye on the wound to ensure that it is healing quickly and well. Any sign of infection (a nasty smell, or redness and inflammation) should be reported immediately to your doctor. While a few drops of blood may occur, any sign of actual bleeding or pus is not normal and should also be reported. Damage to the penis is possible if infection gets established. However with careful cleaning and observation there is no reason for this to happen.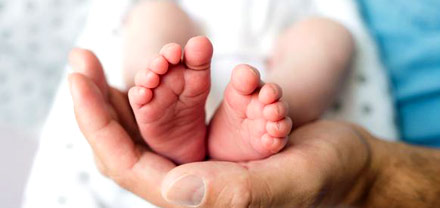 What's new in next-level Babycare & Pregnancy...
Never miss a thing

*Important : The information provided is for information purposes only. No medical diagnosis or prescription can be inferred or is implied. Please consult your doctor for medical advice.
Stay updated on all things Baby & Toddler