#2 Mushroom Soothing Teether Toy

Mouthing is a means for exploration. For newborns sucking is calming. Mimi the mushroom is perfect for your baby to hold with their hands and explore with their mouth. Breast and nipple shape helps makes your baby feel familiar.
$6.99 or ±R104
(depending on exchange rate)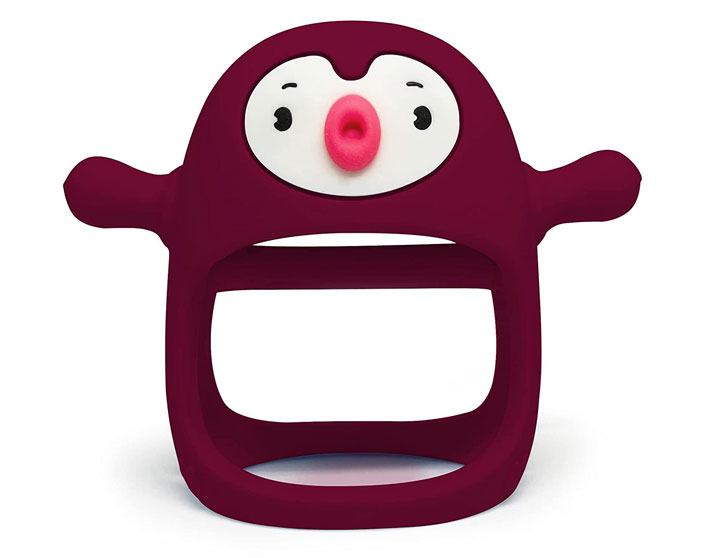 #3 Never Drop Teething Toy
Smily Mia Penguin Buddy can be worn on your baby's wrist, with your baby's hand still free which is more comfortable than a mitten. There is also no need to use a clip, to keep it from dropping. It also has a breast and nipple shape with soft skin-like silicone.
$9.99 or ±R162
(depending on exchange rate)
#4 Lil' Nibblers Vibrating Apple Teether
Vibrating goodness – little ones will love brushing their teeth with their new apple pal! Designed to be a perfect "first toothbrush," this soft and flexible vibrating nibbler features bristle-brush leaves to help reach all parts of little mouths.
$8.49 or ±R135
(depending on exchange rate)
#5 Nuby Ice Gel Teether Keys
Multi-surface teething makes this teether perfect for assisting in the eruption of front, middle and back teeth. When placed in the refrigerator, Nuby's PurICE technology provides gentle cooling to your baby's gums. The easy-grip design is ideal for little hands and helps with coordination.
$4.99 or ±R79
(depending on exchange rate)
Stacking cups: children love to fit toy cups together, stack them up, or turn them over and hide things underneath. This is part of baby development. The cups also contain large numbers on the bottom to practice counting and number recognition.
$7.49 or ±R119
(depending on exchange rate)
#7 BunMo Sensory XL Pop Tubes
XL Poppin' Pipes are fun and functional sensory toys that pop, stretch, and connect – making these XL pop tubes the go-to toy for playtime. XL Poppin' Pipes are also ideal for special needs toddlers; providing tactile stimulation, fine motor skills, and auditory feedback.
$18.99 or ±R303
(depending on exchange rate)
#8 Nuby Floating Purple Octopus

Let bath time ten-tickle your little one's imagination with Nuby's Octopus, a floating bath toy with 3 rings that encourages interactive play. Your child will be wrapped up in fun for hours, or at least until bath time is over.
$7.99 or ±R120
(depending on exchange rate)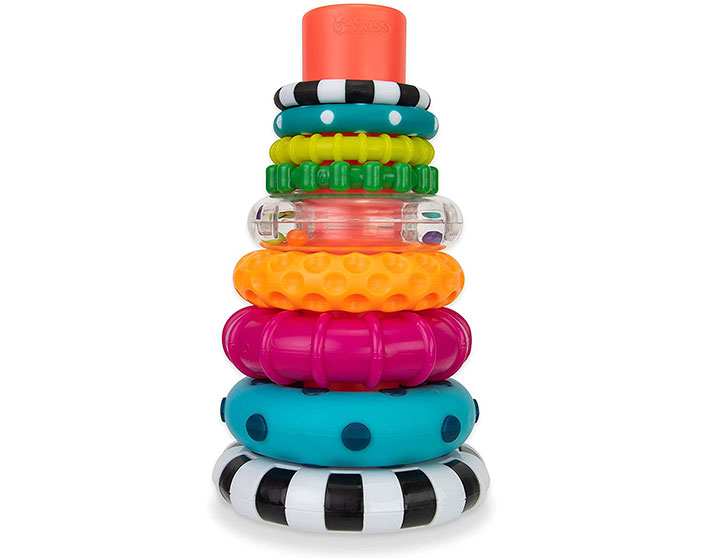 #9 Stacks of Circles Stacking Ring
The straight post accepts different-sized rings, strengthening hand-eye coordination. Chunky rings make it easy for your baby to grasp, strengthening fine motor skills. Each ring features a different texture and weight; textural variety is great for mouthing and exploration.
$12.99 or ±R207
(depending on exchange rate)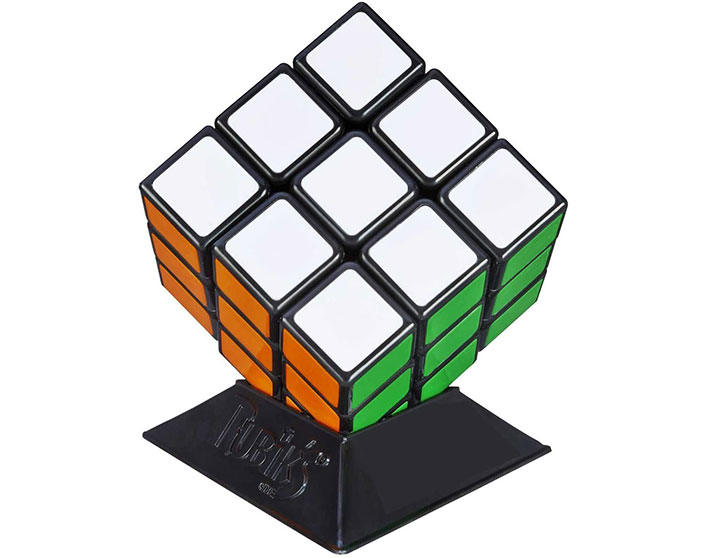 #10 Hasbro Gaming Rubik's 3X3 Cube

Classic Rubik's Cube Puzzle game is perfect for puzzle-solving game-play. The Rubik's Cube game is a challenging puzzle for all kids. Twist, turn, and rotate; the Rubik's Cube Puzzle toy has many combinations to encourage sensory stimulation.
$12.99 or ±R207
(depending on exchange rate)

*Important : The information provided is for information purposes only. No medical diagnosis or prescription can be inferred or is implied. Please consult your doctor for medical advice.
Stay updated on all things Baby & Toddler